Robb Thaw, Collaboration, Contact Centre, and Connectivity Product Marketing Manager
As Cisco's EMEAR Software Partner of the Year, UK&I Software Partner of the Year and UK&I Collaboration Partner of the Year, we want to keep you up to date with all of the announcements and developments from Cisco's flagship event WebexOne which is taking place between the 8th and 10th of December. Here's a quick overview of the highlights from Day 1.
The new Webex
Cisco started off with a bang by announcing a drastic revision to the Webex Platform, both visually and functionally. Firstly the re-branded Webex application (formerly Webex Teams) will now serve as the single unified application for calling, meetings and messaging activity. We were then treated to an overview of the 50+ innovations coming to Webex including simple, but completely customisable, layouts, 1-click "Huddle" meetings, language translation, closed captioning and transcription. In addition to the exciting new feature real-time gestures, Cisco also re-affirmed the recently added noise-cancellation and speech enhancement features. For those who regularly host virtual events, Webex Event Centre will now allow up to 25,000 attendees, and up to 100,000 using the native streaming feature.
Sending the right message
There was also a host of enhancements in the messaging space including AI powered chat prioritisation that will learn which projects, people and spaces are most important to you and elevate them to the top of your list. You can also look forward to being able to highlight messages and tasks to pin them to prevent those missed messaged. Additionally, another great productivity feature will see Webex automatically sharing recordings to 1:1 and group spaces specified by you.
Answering the call
Of course there was also plenty of love in the world of calling where interactive voice response will soon be able to provide video-based menus to engage callers in a whole new way. You can also look forward to being able to escalate 1:1 calls into Webex Meetings to enjoy all of the benefits mentioned above in addition to the meetings features you know and love. Finally, Cisco will soon be bundling in PSTN calling plans with their plans in 2021.
An All New Contact Centre
Cisco's contact centre portfolio also received a host of powerful new enhancements including full, native omni-channel functionality providing powerful integration into phone, SMS, e-mail, Facebook Messenger, Twitter, and multiple other channels. API's and developer innovation was a common theme across all areas of WebexOne and Contact Centre was no different - Cisco's next generation micro-services architecture will rapidly speed up and simplify customisation. Additionally we saw developments in Voice and Chat bots as well as Webex Experience Management integration being directly integrated into Webex Contact Centre.
An enhanced device portfolio
To meet the demands of the new hybrid way of working and support the return to the office Cisco have introduced 3 new intelligent devices -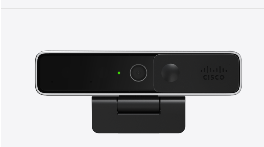 The Webex Desk Camera is a full 4k, Ultra-HD USB camera with all of the enterprise grade management features you'd expect, enhanced by innovations like gesture and facial recognition.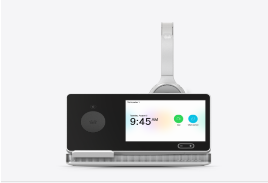 The Webex Desk Hub empowers hotdesking by allowing you to make any available desk a personal space. The Desk hub provides high quality video meetings and phone calls as well as seamlessly pairing, charging and connecting to mobiles, laptops, displays, headsets and more.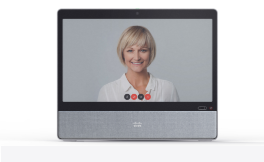 Last but certainly not least is the Webex Desk which is a streamlined 24" version of Cisco's Desk Pro which includes all of the features you expect from a Cisco desk meeting unit, like a beautiful high quality display, camera, microphone and speakers, noise cancellation, virtual backgrounds, but at a competitive price.
For more information on the latest Webex updates, contact us today at hello@natilik.com to hear back from one of our experts, or take a look at Cisco's latest video 'Everybody In' for some sneak peaks of Webex's new look!