Lisa Milnes, Client Success Director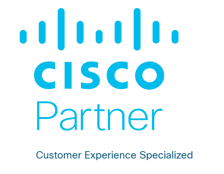 We are delighted to announce that Natilik has achieved Customer Experience Specialisation in the United Kingdom, United States and Australia. By achieving the Cisco Customer Experience Specialisation globally, Natilik has demonstrated that it is qualified to support customers across the full lifecycle of their solutions and impact customer business outcomes and challenges.
Whilst Information Technology has traditionally focused on fulfilling a short-term technological need, there is a rapidly growing demand for providers to work closely with their clients to deliver long-term business value that champions innovation and drives adoption. So, what does the Customer Experience Specialisation mean for Natilik and its clients, and how does it tie in with our 5 Founding Principles?
PEOPLE
The key message behind our 1st founding principal is to recruit, retain and develop the best talent in the industry, providing an exceptional environment in which to work and a platform to grow and develop. Our journey to achieving the Customer Experience Specialisation has expanded the Natilik team to now include Customer Success Directors, Renewal Managers and Adoption Consultants. Many of these positions have been filled internally by those who started their Natilik journey in other roles, ensuring they already have a deep understanding of our clients.
CLIENTS
Now, more than ever, we will be working with clients to proactively understand their long-term business goals, and the journey Natilik can take them on to achieve those goals. Our 2nd founding principal is to provide an exceptional experience to our clients through every interaction, and we believe that achieving this specialisation encompasses that ethos.
PROPOSITION
This achievement opens several doors for Natilik to expand our Managed Services offering, tying in with our 3rd founding principal to have a valuable and differentiated proposition that we are constantly striving to make more and more beneficial for our clients.
FISCAL
Profitable fiscal growth is called out in our 4th founding principal as an opportunity for us to provide an environment in which we stay true to our goals, reinvest in our future and deliver a return to our shareholders. Expanding our offering and developing longer term relationships with clients provides increased revenue opportunities for Natilik's continued growth and ensures our clients can enjoy an exceptional service from Natilik for many years to come.
OPERATIONAL EXCELLENCE
The Customer Success Specialisation has allowed us to rethink the way we deliver solutions and services to our clients. Now, in line with our 5th founding principal, we are able to ensure we are delivering in the most efficient and effective manner possible, all whilst placing emphasis on continuing to improve on every aspect of what we do.
The rise in Software as a Service (SaaS) solutions and recurring offers opens doors for partners to build meaningful relationships with their clients. Natilik sees this development as critical to its success, with several exciting projects already happening in the world of CCaaS (Contact Centre as a Service), which you'll see much more information on over the coming weeks.
This amazing achievement is a reflection on the dedication and talent of our people and Natilik are very proud to be at the forefront of driving customer experience.
For more information on what this means for your business, please get in touch with your Account Manager, or contact us at hello@natilik.com.